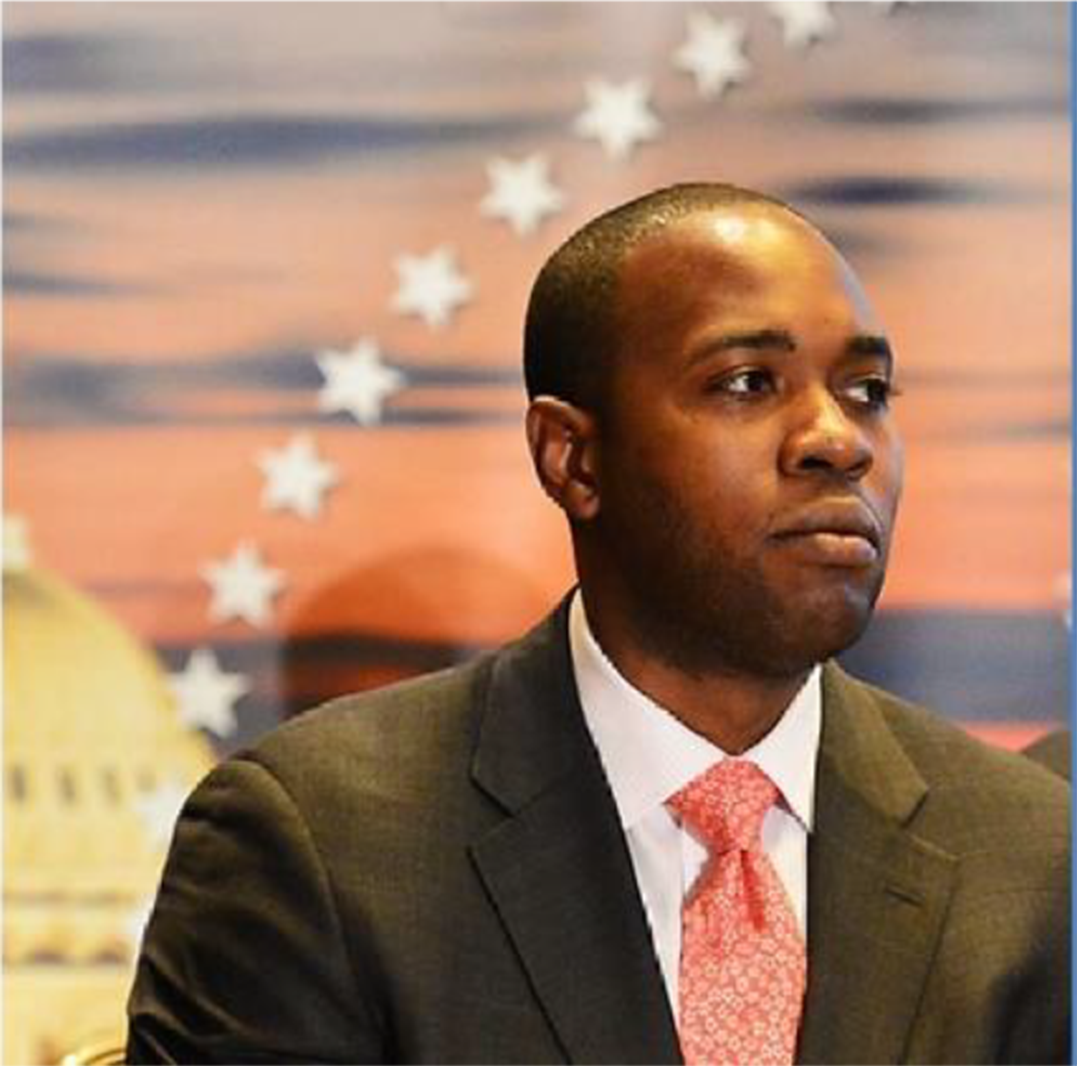 Managing Partner: Baylis Emerging Markets & Head-African Private Equity
Franklin Olakunle Amoo is a co-founder and the Managing Partner of Baylis Emerging Markets, a leading pan-African investment firm with headquarters in New York and Lagos. As an active investor in a number of operating companies across Africa, Franklin serves on the boards of several African companies. Prior to co-founding Baylis, Franklin Olakunle Amoo helped lead the Strategic Credit Group of the $1.8 trillion Mizuho Financial Group, where he reported to the CEO and helped establish the CLO, High Yield sales and trading, secondary loan trading, structured finance and asset finance businesses. Prior to Mizuho, Franklin worked at Deutsche Bank, Bank of America and Donaldson, Lufkin & Jenrette. He began his career as an analyst in the Media & Telecom Investment Banking Group at Bank of America.
Franklin Olakunle Amoo was appointed a member of the United States' President's Advisory Council on the Ease of Doing Business in Africa in 2022 and serves as a board director for the US-Nigeria Business Council. He is a Special Advisor to the Ooni of Ife, the traditional ruler of the Yoruba people of West Africa and previously chaired the Loan Market Association's Task Force on African Secondary Loan Trading.
A Chartered Alternative Investment Analyst, Franklin Olakunle Amoo holds a BA in Economics from Columbia University and an MBA from the Wharton School at the University of Pennsylvania where he was a Howard E. Mitchell and a Venture Incubation Program Fellow.
.




Viv Ahmun
President of the Aspire Education Group
.




Dr. Yvonne Thompson CBE DLGL
.




Ms. Freda Isingoma
Fund Manager, The Octopus AIM Venture Capital Trusts
.




Dr. Graham Bright Profile
operations at Euro Exim Bank
.




Franklin Amoo
Head-African Private Equity
.




Lord JD Waverley
Member of the House of Lords
.




Baroness Verma
Member of the House of Lords, UK.