A business owner in Kent has said that the expansion of the Ultra Low Emission Zone (Ulez) to the whole of outer London will have a "massive impact" on her livelihood.
But a clean air campaigner labelled Ulez "the most effective solution" to pollution and poor respiratory health.
London Mayor Sadiq Khan said it would bring "cleaner, healthier air".
Motorists will now have to pay £12.50 a day to drive their vehicle in the Ulez if it does not meet emission standards.
Abbie Austen lives in Medway and runs a carpet cleaning business.
She says 75% of her clients live in London so she regularly drives into the capital in her van, which does not comply with Ulez.
Ulez would have "a massive impact, financially and personally", Ms Austen said.
"Ultimately I could lose the business," she added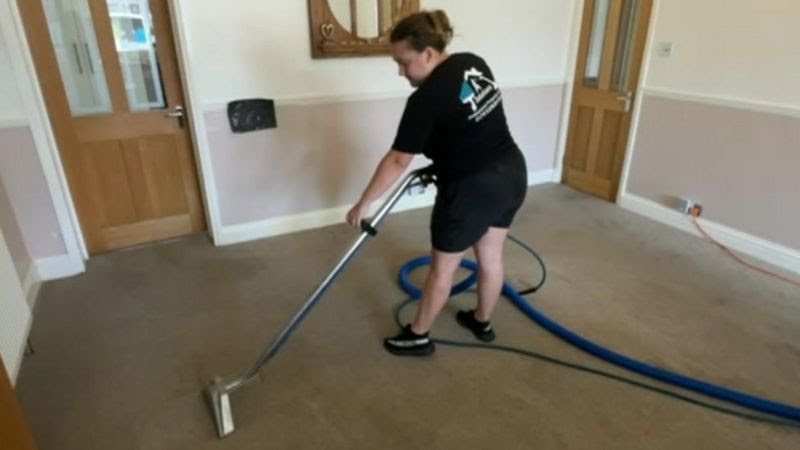 According to Mr Khan, "90% of cars seen driving in outer London already meet the standards and their drivers won't have to pay a penny".
"Those who do are eligible for thousands of pounds to replace their vehicle", Mr Khan added, referencing the Ulez scrappage scheme.
However, the scheme is only open to London residents, meaning those who live outside of the capital but regularly drive there face the choice of fully funding a new vehicle themselves or paying the daily charge.
James Stoddart, from Epsom, Surrey, has a classic 1985 Austin Mini and a 20-year-old van, neither of which comply with Ulez requirements.
"If I go right out of my house, then I'm in the zone – there are cameras everywhere," he said. "If I wanted to go to the shops up the road, I can't even do that anymore."
Adrian Hill, who has chronic and life-threatening asthma, said clean air zones were "the most effective way of reducing traffic-related air pollution".
Although he acknowledged that replacing a car was "an expensive endeavour", he said people with ill health had not been compensated for "years of suffering".
Mr Hill, from Brighton, said that at times he had "woken up in the morning starved of oxygen" and people with respiratory conditions were "just asking for clean air".
"I think that's a fundamental right," Mr Hill added
Culled from BBC