Output from the Scottish economy contracted across April to June, edged downward by lower wind speeds meaning lower power generation than usual.
As with the UK as a whole, the long recession that was forecast last year is not happening, but the economy remains weak.
Businesses have issued a harsh verdict on the Scottish government's understanding of the environment in which businesses have to work, and its lack of engagement when planning policies that affect firms.
Scotland's economy is showing just one of the consequences of climate change – when the wind drops, so does Gross Domestic Product.
That vital sign of economic health – some would say it's a virility symbol – has taken a knock with the latest GDP estimate from the Scottish government.
It shows the second quarter of the year saw total output – across manufacturing, production, onshore energy, construction and the public sector – dropped by 0.3%. That's a steep drop by most standards.
The UK economy was growing by 0.2% in the same three months. It was helped up by the warm weather in June, as a cue to consumers to get out and spend, on holidays, summer clothes and hospitality.
But that high pressure weather system also meant the wind dropped to low levels. And with Scotland having a large share of the UK's onshore wind capacity, its economy felt the consequences. As more turbines are installed, the numbers are likely to become more volatile.
In more robust economic times, other parts of the economy could have compensated. But the services sector, at around three-quarters of the economy, stood still in June.
The economy was also becalmed in May. The contraction took place in April, following an anaemic start to the year, with GDP or output growth of 0.2% from January to March.
Further adrift
That's a lot better than forecast at the tail end of 2022, when even the Bank of England foresaw a UK recession (a sustained contraction in output) lasting all this year and half way through next year.
The economy has proven resilient in the face of rising cost and price pressures, skill shortages, rising interest rates, falling real earnings and weak business investment. But it's still weak compared with similar countries. And the Scottish figures have not been that far removed from the UK picture.
The UK was the one G7 member that had failed to reach the same level of output it reached in the final quarter before the pandemic.
By the first quarter of this year, Scotland's output was still 0.2% below that peak at the end of 2019. It is now even further adrift from regaining that milestone. And if the third quarter turns out to be negative, that would mean a recession.
Would that matter? Yes, with economic contraction, there's less money to go round. Order books shrink, many firms pull back on investment and some firms collapse while, in most such downturns, private sector employers either shed jobs or stop hiring.
The long grass
That gives some context to another set of figures today, about business and the Scottish government. For ministers, they makec hastening reading. Faced with a prolonged period of difficult economic circumstances and very slow growth, it seems business does not think it is being well served by Holyrood policy.
Fewer than one in ten businesses in a well-established survey of around 400 firms said the Scottish government understands the business environment and a similar number said ministers would engage with their business sector if changes were planned that would affect it.
This comes from the Fraser of Allander Institute, working with legal firm Addleshaw Goddard, which this summer extended its quarterly business survey to find out how business perceives the Scottish government.
For further context, this followed on the change of party and government leadership, in an SNP campaign which brought business disgruntlement to the surface.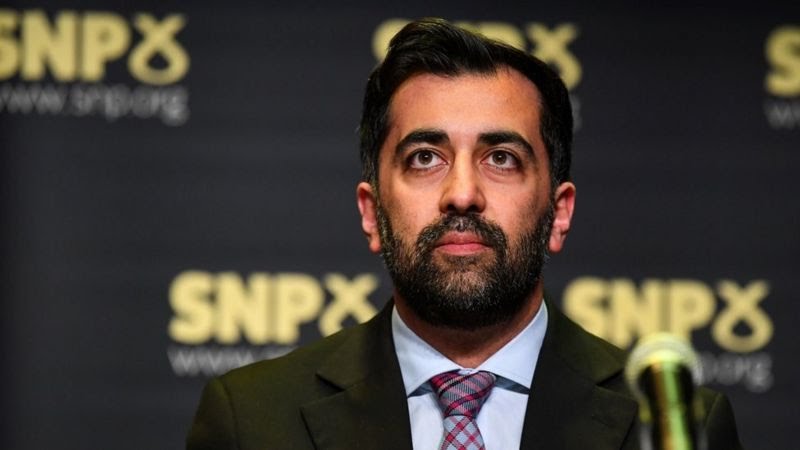 As a candidate, Humza Yousaf always chose to turn discussion of the economy to "wellbeing", and talked up use of taxes on the well-off to tackle inequality.
After winning, his tone changed. He paused (or kicked into the long grass) several of the policies that were yet to be implemented and were facing most business criticism: the deposit return scheme for drinks containers, marine protected areas closing off large sea areas to economic activity, and tight constraints on the marketing of alcohol. He also paused a big reform to social care that would have shaken up the private care homes sector.
It's not clear what is now planned for any of these. On attempts to reduce harm from alcohol, a new impetus for tighter regulation came from the alcohol-related death figures published this week.
And having seen the Yousaf administration buckle under pressure, similar tactics are now being applied in the tourism sector, where self-catering landlords and bed and breakfast businesses are among those calling for a pause on licensing for short-term lets. Fergus Ewing, the former SNP tourism minister and a Highland MSP, is among those publicly against
Disagreements
But even after several policies have been paused or ditched, it seems the damage has been done in relations with business. The New Deal for Business announced by the First Minister in spring is either not getting through, or it is getting through and making little difference.
On the statement: 'The Scottish government understands the business environment in Scotland', a meagre 9% of businesses agreed and 64% disagreed.
The second statement in the survey was 'The Scottish government engages effectively with my sector if it is considering policies that may affect my business': only 8% agreed and 67% disagreed.
The strongest disagreement was to be found in hospitality, construction and retail. Less so in transport.
And there was stronger disagreement with these two statements among larger firms: a staggering 86% of respondents with more than 100 employees do not think the Scottish government understands the business environment, and 80% of hospitality enterprises in this sample.
Third, companies were asked if they knew a route to try to influence Scottish government policy if something was proposed that affects their sector.
The response showed 19% in agreement, and 39% disagreeing. On this question, larger firms were more positive about having routes to influence the Scottish government. That's not to say they're successful in changing policy, but at least they think they know how to try.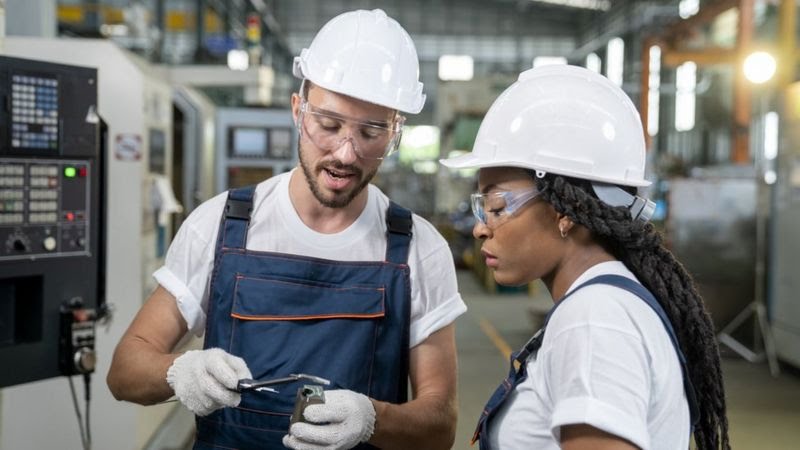 'Green, fair, growing'
It's worth noting what this survey does not tell us. At the first time of asking, there's no comparison with other times and circumstances. And the questions are only being asked about the Scottish government.
We don't know how the responses would differ if business was asked about the UK government or councils.
But what we do know, because Neil Gray, the cabinet secretary for the wellbeing economy, fair work and energy is conceding it: more has to be done to show the private sector that the Scottish government is on its side in trying to get through tough trading times.
The minister says to watch out for the Programme for Government, to be set out to MSPs when they return to Holyrood next week. Further initiatives are planned to boost the economy as 'green, fair and growing'.
Culled from BBC