Queen Consort of the Warri Kingdom, Olori Atuwatse III, Chief Edwin Clark and Ambassador Gabriel Taminu Aduda, Permanent Secretary, Federal Ministry of Petroleum, among others, were recipients at the 13th edition of the African Achievers Awards (AAA) held in partnership with Reputation Poll International (RPI) on Friday July 14, 2023 at the Palace of Westminister, House of Lords, UK.
   The African Achievers Awards is an annual event that recognizes and celebrates exceptional individuals and organizations across the African continent. It aims to honor those who have made remarkable contributions in various fields, including business, leadership, entrepreneurship, philanthropy, sports, entertainment, and advocacy.

Jenovive Chinyere (Left), CEO Dream West Africa, receiving her award at the AAA 2023
The event theme: "Unlocking Sustainable Trade and Investment Opportunities in Africa – the PPP Approach" focused on the importance of addressing the challenges in Africa to work towards a prosperous, equitable, and sustainable future in the continent.       The 13th African Achievers' Awards fulfilled it's promise of brilliant interactions from interesting relations between the participating esteemed honorees and guests. From the networking to the international summit and then the awards, this year's AAA hit the mark for it's 2023 aim.
The Olu of Warri, whose most pronounced attendance was complemented with his Queen Consort of the Warri Kingdom, Olori Atuwatse III, made centre stage with their royal presence. As with every edition of the Awards ceremony and summit, the AAA served as a platform for industry leaders and personalities of note in Africa and of African origin to converge, and talk strategies towards development sustainability in the African continent.
   Some of the eminent award recipients at the convergence are: Owen Omogiafo, Transcorp Group CEO; Oumar Abdoulaye Ba, Managing Director of the Senegalese Reforestation Agency and the Great Green Wall (ASERGMV); Dr. Adeshola Cole, CEO Tritek Consulting Limited, UK; Tunji Akintokun, Boards and Councils of Grant Thornton TechUK, Teach First and The Aboretum London; Temi Ofong, Global Head of Customer Channels at HSBC; Dr. Workneh Gebeyehu, Executive Secretary at Inter-Governmental Authority on Development (IGAD); Ambassador Emmanuel C. Njoku, Chairman Emma Njoku Foundation; Georgia Akuwudike, Director of Operations with Amazon UK and Dr. Smelly Dube, Group CEO Rivervalley Group, Zimbabwe.
   Some others include: Dr. Tom Ilube CBE, CEO of Crossword and Chair of the Rugby Football Union; Bayo Dosumu, Chief Executive at Lambeth Council; Peter Kolade Fashesin-Souza, Enterprise Technology Risk, Governance and Change Professional at the Bank of England; Kenneth Raydon Sharpe, CEO WestProp Holdings, Zimbabwe; Jenovive Chinyere, Chief Executive, Dream West Africa; Lady Josephine Nwanyinaya Nwaeze, MD/CEO, News Engineering Limited; Tessy Ojo CBE, CEO The Diana Awards; Omadevuae Iviemena Maria, MD/CEO Etionary Properties; Rt. Hon. Yusuf Ibrahim Zailani, Former Speaker, Kaduna House of Assembly and Tobi Akerele, CEO Gidi Real Estate Limited.
   Others are: Bishop Dr. Archibald Cole; Ambassador Nir Gess, Honorary Consul of Malawi in the State of Isreal; Excellence in African Trade and Investment, Dr. Olori Boye-Ajayi; Jennifer Achu, CEO, JAchu Ventures; Dr. Tinashe Manzungu, Infrastructure Development Expert, Zimbabwe; Dr. Florence Britton, Rainbow Care Solutions, UK; Dr. Oluwatosin Olatujoye, GCEO Zylus Group International; Christian Balis Dokosi, Chris Dokosi Foundation, Ghana; Gisele Dede Aklobessi, CEO Lumiere Group and Titilayo Regina Giwa, Company Secretary/Head of Legal, Ripen Marine Contractors Ltd.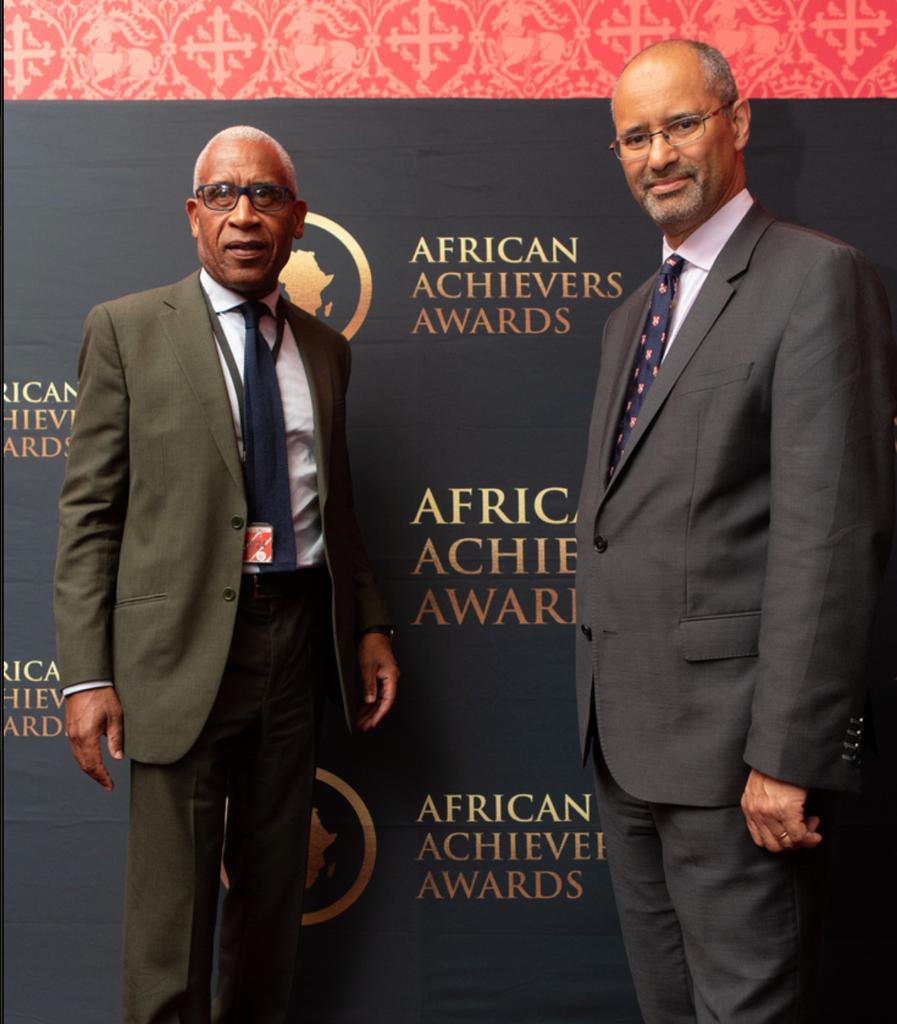 Speakers at the event include Dr. Yvonne Thompson CBE; Owen Omogiafo, Transcorp Group CEO/President; John Anderson, 3rd Viscount Waverly and Member of the House of Lords and Canon Otto, among others, with a special presentation by Titi Harsfall.
   The Right Honorable, Lord Simon Woolley, is the host for this year's event. He is Member of the House of Lords, UK Parliament; Palace of Westminster. He is a British politician, activist, and the founder and director of Operation Black Vote and Trustee of the charity Police Now.
   Created in 2010, the African Achievers Awards has become one of the most reputable awarding bodies on the African continent and one of the biggest annual gatherings of influential African achievers globally.
   Over the years, the Awards event has honoured and celebrated great African trailblazers whose works have had a meaningful impact on development in Africa. Former laureates include worthy African political leaders, exceptional young achievers, passionate and dedicated community builders, and captains of industries.