IT was a smooth sailing Grand Prix for the Dutchmen this as Max Verstappen takes Red Bull's 100th F1 win! Alonso takes second after a great battle with Hamilton throughout the race. Hamilton takes a consecutive podium of the year!
Verstappen, who led every lap of the race in Montreal, told his team on Lap 11 that he hit a bird but it didn't slow him down as he beat Fernando Alonso and Lewis Hamilton by nearly 10 seconds.
The victory was Red Bull's 100th in Formula 1 and Verstappen's 41st, which equals the tally of three-time world champion Ayrton Senna.
"It was still stuck on my car when I came in, it didn't look great!" he told Sky Sports F1.
"I also feel sorry for the mechanic having to remove it."
Red Bull team principal Christian Horner later confirmed that the bird had been lodged in the brake duct of Verstappen's RB19.
"The biggest moment he had was hitting a bird that did half the race behind the front right brake duct," Horner said.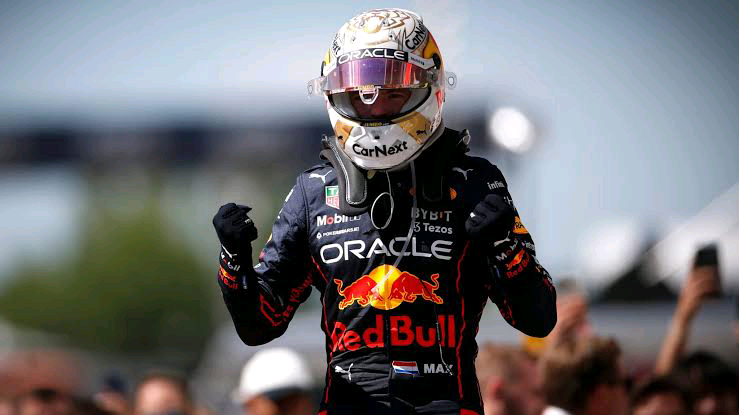 Verstappen explains tyre difficulties
The front-runners went for a two-stop strategy due to the early safety car and Verstappen radioed in on multiple occasions that he was not happy with the grip.
He believes the cooler temperatures contributed to this, so Red Bull struggled more compared to other cars.
"Today was tricky because of the cold temperatures. We couldn't get the tyres to work, they were always too cold," said the Dutchman.
"We know the strength of the car is the tyre deg, so the cars that are a bit heavier on the tyres it probably worked a bit better for them today.
"It's difficult to say how the others were performing because I think from our side it was not at 100 per cent but to win by nine seconds shows we still have a good car.
"It was just management – knowing when to push and sometimes you didn't feel the grip that was there and you can't push at 100 per cent."
Verstappen: No mysteries with RB19
Verstappen extended his lead over Sergio Perez to 69 points after eight events, while Red Bull are 154 points clear of Mercedes in the constructors' championship.
Red Bull have won 18 of the last 19 races, including every Grand Prix of this season, and Verstappen says they will continue to push.
"The car from the start has been really quick. Besides that, it has been nice to work with. It's not like there are any mysteries with the car and it is hard to find a direction. So that helps a lot every weekend," he added.
"No concerns for the moment but other teams are pushing. They are bringing a lot of updates. This weekend Aston Martin made a step forward for sure.
"We are still ahead but have to keep working from our side but I don't need to say that. We know that and are working on it. Things are coming."