King Charles has been presented with the crown jewels of Scotland in a historic Thanksgiving serving today, July 5.
   The monarch received the Crown of Scotland, the Sceptre, and the Sword of State of the Honours of Scotland at St Giles' Cathedral in Edinburgh eight weeks after his crowning at Westminster Abbey.
   William and Catherine, known as the Duke and Duchess of Rothesay north of the border, joined Scotland's leading figures and 100 individuals from all walks of society at the church on the Royal Mile.
   The Right Reverend Sally Foster-Fulton, Moderator of the General Assembly of the Church of Scotland, delivered the sermon, in which she called for action to tackle global warming to stop the world 'baking to a crisp'.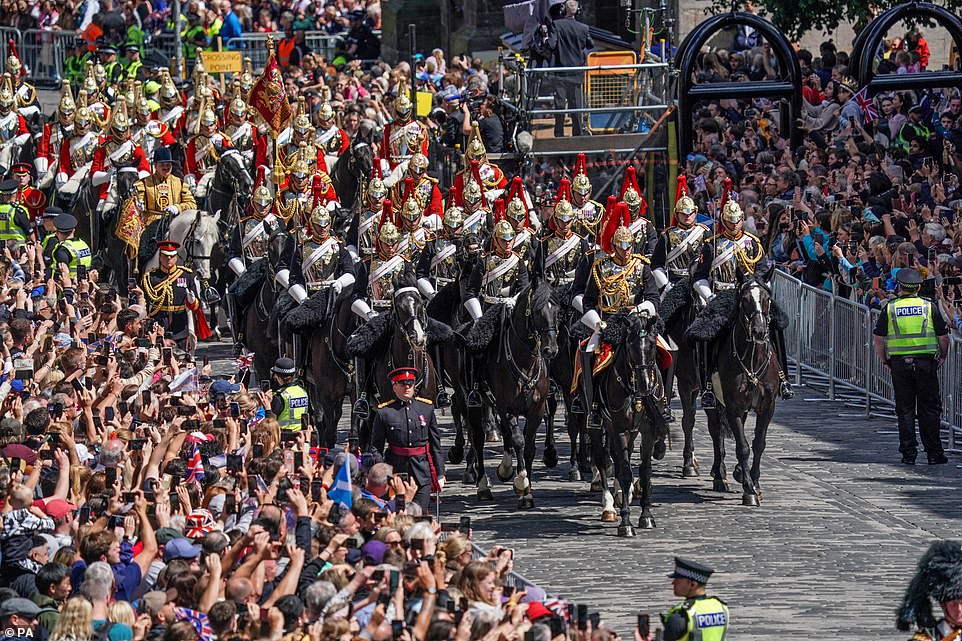 A 21-gun salute rang out across the Scottish capital following the historic ceremony, before nine planes left trails of red, white, and blue as the royals watched from the Palace of Holyroodhouse.
     The King and Queen Camilla stood side by side with the Prince and Princess of Wales to watch the Red Arrows flypast.
   For the service, the Princess of Wales wore a Catherine Walker coat, hat by Philip Treacy and a necklace from the late Queen's collection, while her husband was dressed in his RAF No1 uniform.
   Delivering the sermon, the Right-Reverend Foster-Fulton told the congregation that society will be on the 'right track' if we understand that 'the Heavens and Earth' are not 'human commodities or possessions'.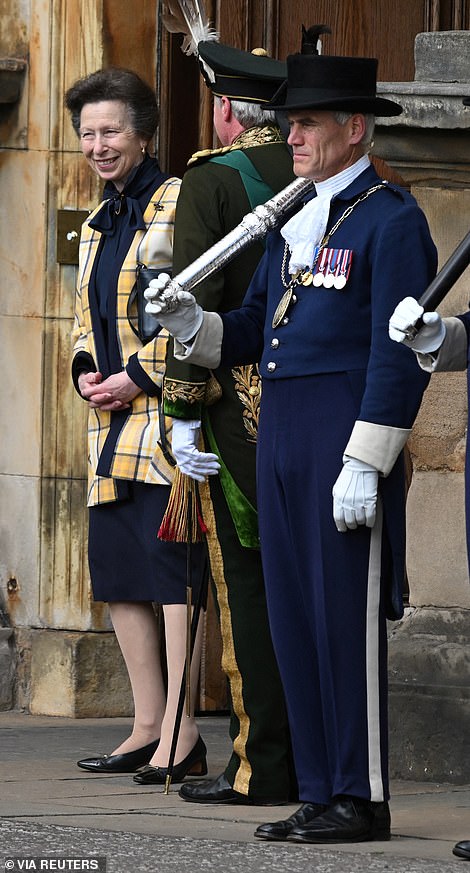 "Blessed are we, on the right track are we when we understand that our children do not inherit this Earth from us – we have borrowed it from them,' she said.
   "And it is our duty to return it still singing and surging and bathing, not baking to a crisp."