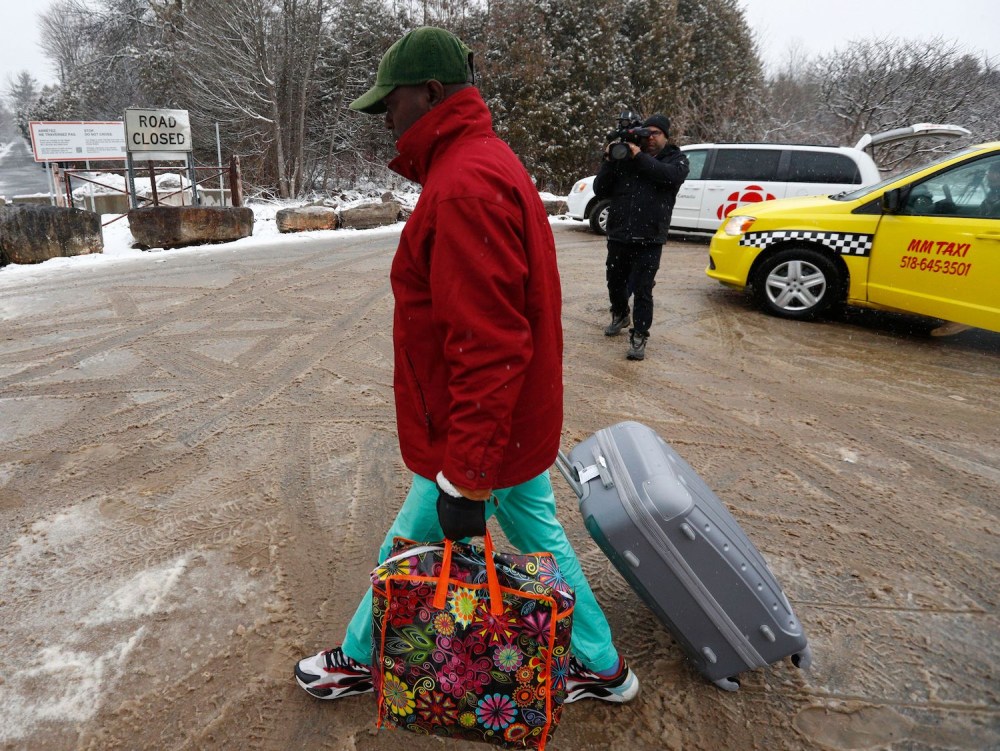 Canadians like to think of their country as a nation built on immigration. Canada, the story goes, is a bastion of multiculturalism. This narrative has been refined through smug comparison to the United States and other Western countries. At first glance, it may seem that Canada is more welcoming: While other Western nations have faced heavy criticism for their migration policies, Canada has garnered a reputation as being immigrant-friendly. Since 2019, the Canadian government has resettled more refugees than any other country, with little public backlash.
So in November, when Prime Minister Justin Trudeau announced a plan to expand immigration, it seemed like a politically savvy move. Since Trudeau took office in 2015, immigration has already increased from around 300,000 to 400,000 new residents per year. Now, Canada plans to welcome 500,000 permanent residents each year by 2025. Laid out as a way to build up the Canadian economy, which faces labor shortages and a declining birth rate, the plan prioritizes bringing in skilled immigrants. It was met with praise from major corporate advocacy groups, such as the Business Council of Canada.
Ten months later, Trudeau's plan is facing skepticism from both sides of the political spectrum. Criticism from the far right is no surprise. But as the government has struggled to integrate and support migrants, the prospect of bringing in significantly more of them has led immigration experts and advocates to air grievances about what they see as the administration's failings in related sectors, notably refugee resettlement and housing.
Meanwhile, public opinion on immigration has started to shift. As cost of living and housing prices stay stubbornly high, anti-immigration sentiment—long boiling—may rise to the surface.
Imran Khan's Short-Lived Legal Win
The former Pakistani prime minister had his prison sentence suspended—but has to stay in jail to face other charges.
In early 2019, controversy arose over billboards put up across the country with the slogan "Say No to Mass Immigration," which promoted then-MP Maxime Bernier's far-right People's Party of Canada in the campaign for the upcoming federal election. Complaints and citizens' petitions ultimately led the advertising company to take down the signs.
Those who complained about the billboards, including candidates from Canada's center and left-wing parties, saw their removal as a victory for Canadian pluralism, thrown into relief by then-U.S. President Donald Trump's xenophobic, anti-migrant policies to the south. On election day in 2019, Trudeau's Liberal Party triumphed, while Bernier's party received meager support.
The Liberals' success, combined with the outcry over the far right's weaponization of immigration, signaled to Trudeau that most Canadian voters were resolutely pro-migration. Polling seemed to back this up. The month before the election, the Environics Institute for Survey Research found that 85 percent of Canadians surveyed agreed that immigration has a positive effect on the economy, while 69 percent supported the current immigration rate.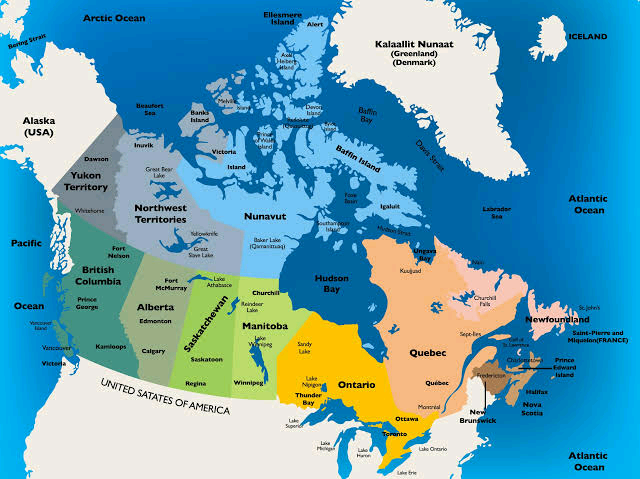 Yet these figures obscured Canada's long-standing challenges with diversity and inclusion. "Because Canada is pro-immigration, there's a perception that conflates this with Canada being an open society and not being racist," said Pallavi Banerjee, a sociologist at the University of Calgary who researches how discrimination affects young migrants' futures.
Canada has a history of racist policies related to immigration, from the late-19th-century Chinese head tax, which forced Chinese immigrants to pay a fee when entering the country, to Quebec's highly controversial Bill 21, a law passed in 2019 that prohibits the display of religious symbols from public servants' attire, including crosses, turbans, kippahs, and hijabs. In one high-profile incident in 2021, Bill 21 led to the removal of a Muslim teacher from her classroom for wearing a hijab.
In a 2022 Environics survey, 46 percent of respondents agreed that "there are too many immigrants coming into this country who are not adopting Canadian values." The term "Canadian values," though vague, points to respondents' desire for immigrants to assimilate. The same poll has been conducted for three decades, and while that figure has decreased from 72 percent in 1993, it still indicates that Canada has yet to fully embrace multiculturalism.
Even at current immigration levels, Banerjee said, migrants are segregated from established Canadians, limiting opportunities for them to integrate into the social fabric of their new country and thrive. According to Statistics Canada as of 2021, 41.8 percent of nonpermanent residents and 16.1 percent of immigrants who moved to Canada in the past five years lived in poverty.
The government's failure to fully integrate newcomers has spurred skepticism of Trudeau's new program on the left. Columnists for center and left-wing outlets have written that Canada has an "immigration elephant in the room," referring to racism against newcomers, and that the country is "woefully unprepared for the coming immigration boom" due to funding cuts for newcomer settlement organizations, which are typically funded through a combination of federal, provincial, and private donor funds.
Migrants crowded on the deck of a rescue ship look out at the sea beneath a cloudy sky, watching a French Coast Guard patrol boat approach their ship in the Tyrrhenian Sea.
Migrants crowded on the deck of a rescue ship look out at the sea beneath a cloudy sky, watching a French Coast Guard patrol boat approach their ship in the Tyrrhenian Sea.
Advocates for refugees and other migrants are some of the loudest voices demanding reform to Canada's immigration and settlement processes before expansion. Directors of settlement and refugee organizations, who may have otherwise endorsed Trudeau's plans, say the system is already overloaded. Newcomers categorized as "highly skilled" have publicly complained about being stuck in a bureaucratic limbo with the immigration ministry and not receiving decisions on their residency permits for years.
Public opinion appears to have shifted as well. Even before Trudeau's plan, anti-immigration sentiment was already worsening online due to the COVID-19 pandemic, Banerjee said, as some Canadians blamed immigrants, particularly those of Asian descent, for the spread of the disease. In July, David Coletto, CEO of Canada's Abacus polling firm, wrote on his Substack that 61 percent of Canadians polled believe that 500,000 immigrants per year is too high, including 37 percent who feel it is "way too high."
In addition, a July Abacus survey found that four in 10 Canadians polled would vote for a politician who promised to reduce immigration levels.
Now, some Canadians are conflating a different issue with immigration: the housing crisis that Trudeau has been unable to stem in his nearly eight-year tenure. In the many think pieces about immigration, commentators have complained of already overburdened services, from health care wait times to the availability of language lessons. But the most common criticism of Trudeau's plan to expand immigration is the lack of affordable housing.
"Canada doesn't have a refugee problem. Canada has a housing problem," said Francesca Allodi-Ross, who runs Romero House, a nongovernmental organization in Toronto that connects migrants with people who have spare rooms. She worries about newcomers being blamed for a housing shortage that has been a long time coming.
According to the Organization for Economic Cooperation and Development, Canada has the most expensive housing market in the G-7. Vacancy rates for rental housing are at a two-decade low, and the Royal Bank of Canada expects the country's rental housing gap (the difference between available rental units and those seeking them) to surpass 120,000 by 2026—quadrupling today's deficit. In early August, Stefane Marion, the chief economist of the National Bank, called on the government to revise the immigration target until housing supply could match demand, citing "record imbalance" between the two.
Meanwhile, as housing shortages threaten to affect the coming "highly skilled" migrants prioritized by Trudeau's plan, social justice-oriented groups such as Romero House have pointed out that the government has so far neglected to provide enough housing for other newcomers who have already arrived: specifically, refugees and asylum-seekers. The government's failure to arrange temporary housing for them was glaringly apparent over the summer, when hundreds of asylum-seekers camped outside Toronto's emergency shelter intake center.
The way the government responds to the needs of newcomers, and especially refugees, is "very reactive—and it's been this way for years," Allodi-Ross said. It was only after the Toronto shelter crisis, when many media commentators questioned Trudeau's immigration expansion program, that the municipal, provincial, and federal government committed $71.4 million to housing for refugees and asylum-seekers, and the city freed up more hotels for emergency shelter.
Directors of temporary shelters and refugee settlement programs say there is a chronic lack of state funding and support for recent arrivals. John Mtshede, the executive director of Matthew House, a shelter for asylum-seekers in Ontario's Niagara region, said his shelter is stretched to capacity. For years, the government has repeatedly denied Matthew House's requests for funding to develop a plot of land for additional housing. Matthew House has found its most sustainable support through private fundraising and religious groups, rather than government funding.
Like many others who work at refugee and immigration NGOs, Mtshede is frustrated with the lack of coordination between the municipal, provincial, and federal governments about who bears responsibility for housing the government's target of a little more than 70,000 new refugees each year. "Nobody wants to take the blame for this situation," he said.
Despite the pushback, the Liberal government appears to be doubling down and ignoring accusations that it has not funded the services required to process and settle newcomers. At a press conference in early August, a reporter asked Marc Miller, the new immigration minister, if the government would reduce the immigration targets.
"Whether we revise them upwards or not is something that I have to look at," he said. "But certainly, I don't think we're in any position of wanting to lower them by any stretch of the imagination." In the meantime, newcomers will increasingly become the fall guy for the housing crisis that has unfolded under Trudeau's watch.
Claire Porter Robbins is a journalist in Calgary, Alberta, and the founder of Btchcoin News. She has worked as an aid worker in the Middle East and in strategic communications for a United Nations peacekeeping mission.
Culled from FP