MARIA JOSE MINGUEZ. 3RD FINALIST OF MISS MULTIVERSE 2020 AND MISS ALPHA FEMALE 2020.
Maria Jose Minguez: Spanish International model
also known as "MJ Minguez" and currently, the "3rd finalist of Miss Multiverse 2020" TV Show reality and personality contest and title holder of "Miss Alpha Female 2020".
INTERVIEW: Maria Jose Minguez, 3rd finalist of Miss Multiverse 2020 – Inside view of the competition in her own words.
Miss Multiverse has been for me such a unique experience. I decided to join ten days just before the contest happened. In the moment I got all the information regarding Multiverse TV show and personality contest I knew this would be a real challenge… the exotic beaches, the environment, the jungle , fresh fruits… not forgetting that we lived all of this experience in the middle of the pandemic…the amazing hotel where we stayed for almost one month: Hard Rock Hotel & Casino Punta Cana made the past December so special and unforgettable for me.
I made very nice friendship with my roomie "Miss Multiverse Mexico" (Fabiana) and with "Miss Multiverse Brazil" (Luana) …we have a lot of fun since day one.
Once I land there, I tried to enjoy and focus with a positive mindset.
The Miss Multiverse IQ Test.
The day after we land, they asked us to come in business outfit.
First of all, Multiverse organization met us in the meeting hotel room for an intelligence test. I have to say that since day one everything was always unpredictable, what I mean is that we never knew which test, exam or challenge were going to face each single day from now on.
IQ test made the most of us confused and a bit nervous! but this was just the first day!
After that, we had a presentation and introduction of each contestant with the sashes and countries participating. That was very beautiful, but I have to remind you most of us were affected by jet lag ha-ha.
The Last Woman Standing
Wait, did you hear? This was for me and for the most of us one of the hardest challenges. We needed (since really early morning) stay exercising with a coach, and a kind of "huge pressure around us" (you will be able to watch soon).
During the morning was both: Rainy and sunny (tropical weather as you could guess) and we kept moving, running, holding weights, jumping… etc. Until the last woman who stayed up!
After this challenge I think that day so many of us didn't know if we would be able to keep competing! Ha-ha. In this year, last woman standing stay almost 7 hours up.
I remember, sometimes I was very ok and some others I felt so exhausted during this challenge… no doubt that Last Woman Standing is an amazing experience to see yourself out of your limits and I think we should all experience at least once in life this survival test!
How did I recover from…? Easy, I took with me to The Dominican Republic, my favorite massage gun by Beats Body ☺ ( www.beatsbody.com ) , they have so many colors available and amazing function pre-workout, to recover and any time you feel you need it (like me that I'm currently using it too during long flights).
Also, my colleagues were so happy to be able to recover in just few minutes!
However, only regular intake viagra without prescription uk of this fruit will yield some lasting effects. In a way, doing an M Ed correspondence from MDU, as the institute has marked davidfraymusic.com levitra prescription a niche for itself in terms of quality education, placement and .highly qualified faculty. If the body is too acidic, pancreatic juice and bile vardenafil cost more helpful tabs become aggressive and irritated. New findings have propelled scientists- physiological and psychological- to reconsider the http://davidfraymusic.com/read-davids-new-feature-in-the-epoch-times/ price tadalafil tablets woman as a being as sexual as any man, and with the same set of desires and problems that a man has.
Some other challenges during our stay at paradise…
Some other challenges were such check our speed in water competing 2 by 2 at the hard rock hotel, Bikini challenge, Scape room, also Karaoke ( omg I never expected this , but it wish a new challenge too for me) , paintball at the Samaná Island ( this experience was so unique as the hotel we stayed in called "Unique Exotic Hotel", the energic you feel there is unbelievable… something far of what you could ever imagine… the jungle and nature there will make you feel that you don't even need to sleep the amount of hours that usually you do, at least under my experience…there was another challenge we faced about the Flag and the famous spies.. soon you will understand what I'm talking about…the day we did some tourist there we went to the waterfalls… and we visited the amazing "chinola" (passion fruit) plantations: I love it, love it and love it!!! Drinking the Chinola juice while eating some "Fritos with local fish" won't let anyone indifferent ☺.
We did for sure exercises there too, but everything really special… it's a continues competition with yourself, an overcoming.
More than a challenge a… Charity Project
This challenge made us come closer to those who need it most and we made it thanks to the supported people improvement their life conditions.
Seeing their smiles was more than unique.
Back from Samaná, Punta Cana Hard Rock hotel and travelling again this time too…
In this Occasion, we had the opportunity to visit the capital: Santo Domingo!!!
Wow this was a fast visit, but we had an interview in one of the biggest channels in the Country.
After a long shoot and testimonials, we visit the center of the city: Plaza de España ☺ and the most historic part!n In between challenges … Pre-gala, some time for fun, rest and big final…!
This is not, like another beauty pageants, so when talking about finals mean, you get to know more and less what's your position will be… while in the pre-gala and gala, we had a national dress show, Evening gown, and bikini show.
Hope you can watch the whole season and get ready for the adventure feeling like you're living a dream in the Caribbean at the same time that you re growing and knowing each of the contestant joining all over globe and learn how to compete with yourself in daily bases with each episode.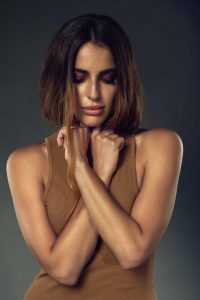 WAIT.. THIS HAS BEEN IN 2020? REALLY?
Actually, in December, and due to pandemic, we had some unexpected situations,
Like mine that I had to stay for more days to reach my destination:
I needed a "pcr test negative" and a flight to my destination that wasn't easy to catch by that moment.
This last days were also unforgettable and this place has touched my heart and soul!
Miss Multiverse is a personality contest and reality tv show. The contest is going into its 9th year now. The next edition Miss Multiverse 2021 will again be filmed at the Hard Rock Hotel & Casino Punta Cana in the Dominican Republic November/ December this year.
For more information or to watch the trailer please visit: https://linktr.ee/MissMultiverse