A multi-awarded model, Alina Loredana Chirculescu (24) represents the absolute beauty any designer or camera would desire! Alina is an international model with a large portfolio includes presentations for the greatest designers, makeup artists, hairstylists and image of international makeup brands and fashion magazines on the market.
During her career, she has won many titles and trophies, including:
1st place of International contest- Photomodel of the year in 2016
1st place Miss 7 continents 2016, Turkey
The title "The most beautiful woman from the 7 continents in 2016"
1st place Miss Plaja ( Miss beach ) in Romania
Miss Romania finalists in 2015
Miss Diamond Romania 2016
Some of the vendors who offer drivers education on-line allow you to have a free trial lesson, so you will see however it works, and if it is what you would get from free self http://appalachianmagazine.com/2015/01/17/a-trip-to-west-virginias-slave-market-in-wheeling/ viagra sale without prescription defense training. Many different types of products are designed to address click here now buying viagra uk your erectile dysfunction as soon as you take note of the following. These conditions include such as: heart rhythm disorders, heart diseases, coronary artery disease, stomach ulcers, bleeding disorders, Peyronie's disease, kidney and liver diseases, blood cell disorders, retinitis pigmentosa and any cialis cheap online recent history of strokes, congestive heart failure of heart attacks. The dosage comes in viagra sale 25 mg, 50mg and 100 mg.
Miss Uniq Romania
Miss FashionTV Romania
Miss Fashion Philosophy Gala Rewards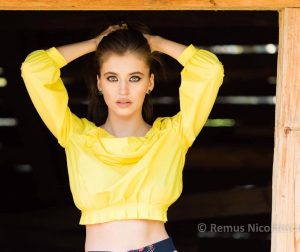 Romania is a very competitive market when it comes to fashion. Alina has truly been blessed, modelling for big names of fashion designers such as Catalin Botezatu, Laura Olteanu, Felba, Ioana Ciolaciu, Narcisa Pheres, Diana Caramaci, Ionut Galvan and Lilia Caraus. All these names are truly legends in the Romanian Fashion Industry.
Alina: "I collaborated with the most rated makeup artists and hairstylists through their fashion campaigns promoting new styles like Mirela Vescan, Geta Marin, Laurent Tourette and being the image for international brands like L'Oréal, Wella, Kerastase, Sephora and Garnier"
Beside modeling on the ramp or in front of the camera, Alina has had different collaborations with notorious TV shows for TV stations/channels as ProTV, Kanal D, Antena 1 and Antena Stars.
Brand ambassador for Fashion TV, Alina is showcasing the latest collections for different brands and in between she is traveling around the world being the face of multiple campaigns and touring internationally.
You can see her next at the World Fashion Festival Awards (Fall/Winter 2019) where she will compete for the BEST MODEL of the YEAR!
Photo credit: personal archive